| Home | Business writing | Consumer | Writing tuition | Ghostwriting | Shop | Bookshop | Lyrics | Contact | Search site |
Shop -- updated regularly -- add this page to your favourites.

Scroll down for these headings, or click any links in yellow.

Visit my BOOKSHOP for BOOKS (including non-fiction, fiction, drama & poetry, some 1st editions), NEWSPAPERS & MAGAZINES, MAPS & TRAVEL GUIDES.


Please note: some items may already be sold or listed on EBAY at the same time as being listed here.

Check out my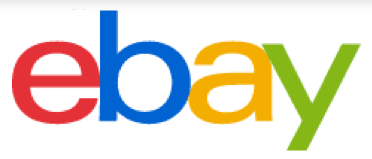 I have many items for sale not yet listed. Tell me what you're looking for.

ASK TO SEE A PICTURE OF ANY ITEM -- NO CHARGE, NO OBLIGATION

TERMS OF BUSINESSS All prices negotiable. Buyer collects or pays postage, packing and insurance (if required). Please do not send payment until you have been informed of postage and packing cost. Be aware that postage for books may be several £s because of the weight. Next day personal delivery in UK - ask for a quote.
Payment accepted: [1] preferred method: credit or debit card (through PayPal to: tonyholkham@gmail.com), [2] sterling banker's draft, cheque or money order (payable to Tony Holkham), [3] cash (pounds sterling only). Items despatched within 3 working days of receipt of payment.
Contact me about any item.

ORIGINAL 1950s CAMP BED - Classic Safari canvas style (date about 1955) with steel frame, rolls up, very comfortable. £15
TOOLS - drills, saws, screwdrivers and many more - let me know what you're looking for
WILDLIFE PRINTS of works by Pippa Holkham (Pippa Mattinson) beautifully executed (deer, mouse, rabbit, weasel). £8
COINS & other monetary collectables
UK - (not possible to grade coins as I am not an expert - please ask for a picture) - £1, 50p (range of Britannia, crowns, 2s (florin), Sixpences, threepenny piece (3d) (silver and brass), halfpennies (ha'penny) (1/2d) - large range of dates and condition - including proofs, farthings (1/4d)
NON-UK (historical, not euros) COINS from Guernsey, Jersey, Australia, Canada, China, Denmark, France, Germany, Greece, Hungary, Ireland, Italy, Netherlands, Nigeria, Singapore, South Africa, Spain, Sweden, Turkey & Yugoslavia, Unknown (Far-East) 5 bani 1955, Unknown (Cyrillic) 3 note 1951, Unknown (Cyrillic) 25 note, Arabic 10? Eastern (Indian?) frilled edge.
ALSO stamps, franks, postmarks and cards (credit, debit)
AUTO - Magazines, Goodwood memorabilia, brochures, manuals, keys, fobs, window stickers
AUDIO and VIDEO - LPs, audio-tapes, CDs, VHS
MISCELLANEOUS
Alcatraz San Francisco pin: heart shaped 1984 £1.00
Buttons 1930-80s -- all types (glass, brass, naval, wood, cloth, metal, etc.) £45.00 or will sell separately
Business cards, membership cards
FA Cup centenary tokens Sheffield Wed, Sunderland 1972 £1.00 each
Reader's Digest token 1990s £1.00
Key rings, key fobs, keys (car keys, bike keys, door keys, padlock keys), cigarette lighters, novelty pens and much more.

WATCH OUT FOR REGULAR UPDATES ON THIS PAGE Contact me about any item on this page. Ask to see a picture. Make me an offer.