WELCOME TO TONY HOLKHAM'S FAMILY HISTORY PAGE

On this page are details of my own ancestry together with references to information and documents I have collected over many years. Please bear with me while some alterations to the site are under way and I get all the links (in red) sorted out.

Check out my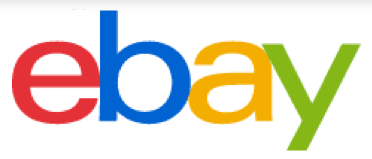 where there are often family history-related items available at minimal cost
including parish register and other transcripts, documents, maps and books

CONTENTS:

[1] Index (over 7,000 references) of Holkham/Holcombe and 70+ other spelling variants with sources and related names, 1066 to date (downloadable .pdf)
[2] Spelling variations
[3] My ancestry, including names related by marriage
[4] Documents
[5] Origin of the name
[6] Articles about individuals (particularly Captain A Holkham and the sinking of the Mona's Queen, 1940)

Please feel free to contact me about any of these, or if you'd like any help tracing your ancestors. My particular areas of interest (apart from Holcombe and variants) are the Manchester Pals Battalions (1914-19), British naval history 1900-1945, local history of SE Hampshire and SW Sussex, and old occupations, crafts and tools.

This site is dedicated to my late parents, Edna & Dick Holkham, who loved the sea and supported the RNLI.
I don't ask for payment for help so if you feel you would like to, please consider a donation in their name to the RNLI
which relies solely on voluntary contributions to save lives at sea.
Donate

THE HOLCOMBE INDEX (downloadable pdf file)
Click below to see the whole index (opens in new page) but please read the following notes first:

Go to THE HOLCOMBE (BRITISH ISLES) INDEX

ABBREVIATIONS - These are the abbreviations I use (some people use different ones) b = born, c = christened (baptised), m = married, o = died, i = interred (buried).
REFERENCES - The Index contains more than 7,000 references to the name in all known spelling variations, drawn from hundreds of different sources, published and unpublished. Because so many researchers outside Britain have generated data in the past few years, it is no longer possible to cover the whole of the world with this index, the main purpose of which is of course to help people to find their British ancestors. Some pre-1700 emigration data is included.
NON-UK DATA - However, I do still have quite a lot of overseas data kindly sent to me by other researchers, so you are welcome to contact me to see whether I can help.
NON-HOLCOMBES - The Index of course contains the names of thousands of other people who married into (or out of) the name.
COMPATIBILITY - If your browser does not enable you to access or search the Index, please contact me. - I can e-mail it to you on a 1MB Microsoft Excel database, or supply it by post on CD at cost.
THANKS - The Index could not have been created without the help of hundreds of researchers and other sources, so please send me any information that is missing from the Index - new events, places, spellings, etc. - just make sure you tell me where the information comes from, so everything can be traced back to a source.
COPYRIGHT - The Index in this format is © Tony Holkham - for private genealogical research only.

SPELLING VARIATIONS
The spelling HOLKHAM is purely arbitrary - in my ancestry I have Hockhams, Halcombes and Hawkhams - among others - so don't limit yourself to the spelling of your name as it is today. In past centuries many people could not read or write, and the parish clerk would write down the name as he heard it - hence the variations.
Here are a few - Hacom - Hakom - Halcomb - Halcombe - Halcome - Haulkham - Hawckcombe - Hawkham - Hawkom - Hoccom - Hockcombe - Hockham - Holcom - Holcomb - Holcombe - Holkam - Holkham
The full list of spellings (70+) encountered to date is on the Index.
There is no evidence that names beginning He... Hi... or Hu... (e.g. Hurcombe) are related, nor (so far with the exception of Auckram in Australasia) similar names without the initial H, e.g. Alcombe, Elcomb or Olcombe, nor any names ending with N (so far! - if you find any such links, please let me know)
MY ANCESTRY

------------------------------------------------------------------
MY KNOWN ANCESTORS' SURNAMES (in alphabetical order)
------------------------------------------------------------------
ALLEN - BENNETT - BOTHAM - BRIDGER - BRIGGS - CAWTHORNE - DEAN - FILLINGHAM - FREEMANTLE - HALCOMBE - HAWKHAM - HEATHER - HOCKHAM - HOLKHAM - HUTCHINSON - INGRAM - KENT - LISTER (LYSTER) - LOWTON - MANIFOLD - MEGGS - MARSHALL - MAXFIELD - MOSMAN - NEW - PARNEL - PIPER (twice) - PRIOR - RATTEW - RIGGS - SIDEBOTHAM - STEVENS - TAYLOR - THOMPSON

------------------------------------------------------------------
NAMES OF OTHER FAMILIES RELATED BY MARRIAGE
------------------------------------------------------------------
Armstead - Bridgman - Chatfield - Cross - Cutler - Dickinson - Farmer - Gubbin - Hague - Hilbourne - Howard - Johnson - Lewis - Marley - Mattinson - Moore - Nicholson - Olde - Parker - Quayle - Read - Renshaw - Robson - Roff - Scartifield - Vaughan

------------------------------------------------------------------
MY ANCESTORS
------------------------------------------------------------------
If you would like more information on any of the people mentioned in my ancestry, please contact me and I will send you what I can by e-mail. If you require documents I may ask you to cover my costs for materials (eg blank CDs) and postage. A spreadsheet version of this genealogy is on a Microsoft Excel file and is available free by e-mail or on CD at cost.

Please note: where I have put (photo) it means there is a photo available. Contact me if you would like to see it.

PARENTS

[1] Richard Ernest HOLKHAM (b 1922 Sarisbury, Hampshire, o 1998 Chichester, W Sussex)

RN 1940-45 (Chatham, Ft. William, Arethusa), Accountant: Civil Service (Crown Agents, Air Ministry, Ministry of Technology) 1945-77

[2] married (Ft. William 1944) Edna Mary BRIGGS (b 1923 Manchester, o 1999 Chichester, W Sussex)

Librarian, WRNS 1942-45 (Coastal Forces - see below), school secretary (Churt, Surrey).
Note: I have done quite a bit of research on Coastal Forces in World War 2 so feel free to contact me about it.

Children: daughter (b 1945 Mitcham Surrey), son (me) (b 1948 Mitcham), daughter (b 1956 Grayshott, Hampshire).

GRANDPARENTS

[1] Ernest Frederick HOLKHAM (b 27.12.1884 32 Steyne St, Bognor, W Sussex - certificate, o 1952 Portchester, Hampshire)

Electrical engineer, Royal Navy 24 yrs. Stationed: (from service record)
St Vincent 2.1.1900-25.1.01
Minotaur -7.5.01
Agincourt -3.6.01
Prince George -7.11.03 (Ord 27.10.04)
Fire Queen -13.4.04
Iphigenia -10.1.06 (China 1904-6) (AB 14.4.04)
Vernon -19.5.06
Victory I -19.9.06
Barfleur -4.3.07
Prince George -19.8.07
Hindustan -4.10.09
Victory I -9.10.09
Vernon -8.8.10
Hecla -10.1.12
Venus -11.12.13 (Ldg Sm 1.12.13)
Woolwich -19.1.14
Hecla (Acasta) -30.6.16 (PO(NS) 3.3.14) (Battle of Jutland 31.5.16-1.6.16 - see below)
Vernon -22.12.16
Birkenhead -19.5.19
Excellent -6.6.19
Canterbury -12.12.19
Excellent -14.11.19
Canterbury (gunnery training ship, 2nd cruiser squadron) -13.7.22 (CPO 1.3.21)
Coventry -3.1.24
Vernon -26.10.24
Royal Fleet Reserve 27.10.24; joined London Electricity Co.

Note: I have done quite a bit of research on the role of torpedo boat destroyers at the Battle of Jutland so feel free to contact me about it.

[2] married (Sarisbury Hants 1921) Hilda Rose Kate KENT (b 1897, o 1955 Grayshott, Hampshire)

Marriage certificate - fathers: Frederick Holkham (deceased), George Kent (market gardener); witnesses: Sidney J Brown, L Kent
Other child: Nancy Diana Frances (spinster) (1925-1969)

[3] Ernest BRIGGS (b 1889 Manchester, o 1967 Headley Down, Hampshire)

1901 140 Grey Mare La, Manchester (living with grandparents)
Lived in Headley Down, Hampshire, in retirement.
19th Btn. Manchester (Pals) Regiment 1914-18 (see below). Wounded on The Somme, May 1916. Accountant, Fleet Manager: Manchester Guardian
See my home page for several books about the Briggs family, including Ernest Briggs
and the Manchester Regiment in World War 1 (opens new window).

[4] married (Sheffield 1920) Olive Elizabeth BOTHAM (b 1894 Rotherham, o 1987 Grayshott, Hampshire). Librarian.

No other children.

GREAT GRANDPARENTS

[1] Frederick HOLKHAM (junior) (b 1862 Aldwick Sussex: certificate - o 1920: certificate, i Warsash (photo)). 1883 bricklayer labourer. 1884 bricklayer 32/82? Steyne St, Bognor. 1901 census Brook La, Sarisbury, Hants, 1920 fruit grower, Sarisbury

[2] married (Empshott Hants 1883 - certificate - witnesses Thomas Bridger, Mary Ann Merridew) Frances Mary Sarah PRIOR (b 1862 Empshott Hants - o 1911, i Warsash (photo))
Other children: Archibald b ~1887 (Merchant Navy, RNVR WW1, IOM Steam Packet Company from 1920 (see article) re Dunkirk sinking m Fanny Gubbin dau Evelyn m Quayle), Fanny b ~1888 (m Alf Vaughan - son of Anne Maria by 1st marriage - see below), Daisy May b ~1890 (m Roff), Katie (b ~1892, m Moore), Ellen (Nellie) (b ~1894 m Lewis), Rosa (b ~1896 m Read), Harry b ~1897 (son Roy), Hilda Lillian (spinster), Ivy Mary (m Armstead & Hillbourne), rest of children b Warsash.

[3] George KENT (b Sarisbury 1837? or 1843 - 1931) RN?, 1881 labourer Barrow in Furness with 1st wife Catherine Dickinson, 1891 Tichfield, 1901 Locks Rd, Sarisbury, self-employed hire carter + stepson & dau, o 1931?

[4] married (widower) 48.1888 St Paul's, Sarisbury Anne Maria Vaughan (widow) nee FREEMANTLE (b Sarisbury ~1854 -1940)
Marriage certificate: fathers: James Kent (deceased), William Henry Freemantle (market gardener); witnesses: William Barrett, Maria Helen (?) Freemantle
Other children: Annie Maria b ~1890, Walter Cecil b ~1894, Olive Mary b ~1896 all b Sarisbury


[5] William Robert BRIGGS (b Manchester ~1868 -1933) Royal Engineers (including during WW1) 1901 engine fitter, 2 Renshaw St, Manchester

[6] married () Mary Ellen SIDEBOTHAM (b ~1870 Manchester)
Other children: Maggie b ~1888 (m W A Johnson, son Arthur), Frank b ~1891 (m Lily), Robert b ~1893, Albert b ~1894, Lily b ~1900, all b Manchester, Walter, Leonard, John, Hilda, George, Elsie, Harry (m Joan)

[7] William BOTHAM (b ~1862 Maltby, Yorks, o 1941) Painter, violinist. 1901 musician, 14 Church Yard, Rotherham

[8] married Annie Elizabeth CAWTHORNE (1870-1947)
Marriage certificate - 8.11.1891 Rotherham parish church - fathers: Adam Botham (mechanic), James Cawthorne (stone mason); witnesses: Thomas Hallows, Emily Cawthorne
Other children: Harry L (b~1893), William Raymond (b~1897, 10 Bn. E Yorks Regt. o France Nov 1918), Dorothy Phyllis (b~1900, m Olde), Harold, Dora (m Renshaw - 2 children), Ena (son Tony, emigrated Rhodesia?), Madge.

GREAT-GREAT GRANDPARENTS

[1] Frederick HOLKHAM (senior) (b 1829 Aldwick, Sussex - o 1893 S Bersted - certificate - informant daughter Ellen Farmer) 1862 bricklayer
[2] m (1855 S Bersted Sussex - certificate - witnesses Henry Allen, Adelaide Allen, Louisa Rowvell?) Ellen ALLEN (b S Bersted 1837 - 1873?)
1869 Restrictive covenant between Andrew Scott and Frederick Holkham referring to 1857 indenture, Bognor)
Other children: Ellen (1857-1922 m Farmer), Rosa (b 1859 m Bridgman), Katie (b 1873).

[3] James PRIOR (?)
[4] m (?) Fanny BRIDGER (b Empshott Hants 1834)

[5] James KENT (b 1813 Fair Oak, Hants)
[6] m (?) Sarah ? (b 185 Tichfield, Hants)
Other children: James b ~1839 m Margaret (living in Kingston upon Hull, Yorks), Charles b ~1844, Agnes b ~1846, Thomas b ~1848, Henry b ~1852, Joseph b ~1854, Charlotte b ~1857 all b Tichfield
Granddaughter Annie Cutler

[7] William Henry FREEMANTLE (b ~1831 Farley Chamberlayne, Hants) 1901 market gardener, Brook La, Sarisbury, Hants
[8] m (Winchester) Maria NEW (b ~1832 St Faith's, Winchester)
(NB NEW family also lived Brook La, Sarisbury in 1901)

[9] Robert BRIGGS (b ~1835 Pendleton) 1901 velvet finisher, 140 Grey Mare La, Manchester
[10] m (?) Mary Ann RIGGS (b ~1840 Newry NI)
Other children: Mary b ~1864, Eliza b ~1863

[11] William? SIDEBOTHAM (?)
[12] m (?) Martha ? (?)

[13] Adam BOTHAM (1820 - ~1900) engine fitter
[14] m (1854 Sheffield) Elizabeth LISTER (? - ~1900)
Other children: John (b1871 m Emily Hague), George, Ann

[15] James CAWTHORNE (1830-1883)
[16] m (?) Annie Elizabeth Mosman (1833 - ~1915)

GREAT-GREAT-GREAT GRANDPARENTS

[1] George HAWKHAM (b 1798 Angmering Sussex - 1883) 1851 bricklayer
[2] m (HOCKHAM) (1822 Pagham Sussex) Mary Ann ARCHER (1797-?)
1839 Will of James Archer of Ditchling (Mary Ann's brother) mentions Ann Holkham, George Holkham, Mary Ann Holkham, James Holkham)
1851 Admission rents land to George Holkham in Aldwick
1861 Will of George Holkham mentions Frederick Holkham, Fanny Holkham
1873 Will of George Holkham mentions Fanny Holkham, George Holkham, Frederick Holkham, Thomas Hills)
1883 Account of Manorial fees due for George Holkham and Fanny Holkham
Other children: Ann/Jane (b 1824?), Charlotte (b 1826), George (b 1835 m Nicholson), Fanny (1839-1893 spinster).

[3] Richard ALLEN (b 1807 S Bersted Sussex) fisherman
[4] m (1829 S Bersted Sussex) Sarah STEEVENS
Other children: Mary Ann (b 1830), Adelaide (b 1832), Emma (b 1835), Richard (b 1839), Frederick (1841-1841), Eliza (1843-1843), Fanny (b 1844).

[5] PRIOR (?)
[6] m ?

[7] Richard BRIDGER (b~1795 Elsted Sx) 1861 Empshott with Henry & Charles (carter)
[8] m (1821 Empshott) Awdry TAYLOR (b 1794)
Other children Harry b 1819?, Henry b 1822

[9] KENT (?)
[10] m ?

[11] ?
[12] ?

[13] William FREEMANTLE (1804-?)
[14] m (?) Mary Ann RATTEW (?)

[15] NEW (?)
[16] m ?

[17] BRIGGS (?)
[18] m ?

[19] William RIGGS (
[20] m Eliza (?) (b ~1812 Newry NI) housekeeper / shirt maker
Other chidren: James b ~1843 Newry, Elizabeth b ~1848 Newry, William John b ~1853 Newry c 12.11.54 Manchester Cathedral + a Thomas, George Turner b ~1865 Openshaw, Thomas Turner b ~1865 Liverpool

[21] SIDEBOTHAM
[22] m ?

[23] ?
[24] m ?

[25] George BOTHAM (?)
[26] m (?) Sarah ?

[27] John? LISTER (innkeeper, Prince of Wales, Sussex Street, Sheffield?) b 1762 (Adam Botham, lodger 1851)
[28] m (17.8.1788 Maltby) Olive PARNEL b ~1765
Other children Floranna 1789-92, James b 1793, Eliza b 1798)

[29] William CAWTHORNE (1805-1878)
[30] m (?) Ann THOMPSON (?)

[31] Joseph MOSMAN (~1800-?)
[32] m (?) Millicent FILLINGHAM (1803-?)

GREAT-GT-GT-GT GRANDPARENTS

[1] Richard HAWKHAM (c Hawkham 29.4.1754 Graffham? b1758 - according to death cert?), brother John Hawkom b Graffham 1761, o (bricklayer age 79) Broadwater 15.11.1837 (Holcombe) int W Tarring
[2] m (1792 Angmering Sussex) Hannah DEANE b 1771 Hawkley Hants, o 1851 age 82 int W Tarring
Children (all b Angmering): James (b 1794), Richard (b 1795), George (b 1798), William (b 1801), Ann (b 1803), John (b 1805), Charles (b 1806), Thomas (b 1808).

[3] Matthew ARCHER (?)
[4] m (1778 Pagham Sussex) Hannah HEATHER (b 1756 Pagham Sussex)
1804 living in Aldwick (Admission to Court Baron by William Archer - mentions landowner Brereton)
1822 Will mentions John Hockham, James Archer, Charlotte Marley, Robert Marley, Martha Parker, Thomas Parker, Joanna Chatfield, William Chatfield, Elizabeth Howard, Richard Howard, Mary Ann Hockham, George Hockham)
Other children: James (b 1784?), Charlotte (m Marley), Martha (m Parker), Joanna (m Chatfield), Elizabeth (m Howard).

[5] Abel ALLEN (b 1771 Felpham Sussex - 1833
[6] m Charlotte BENNET (b ~1770 Boxgrove Sussex)
Other children: James (b 1793), William (b 1796), Henry (b 1798), Charles (b 1801 m Susanna Allen?), Thomas (b 1804), Caroline (1805-6), Charlotte (b 1810), Frank (b 1812), Ambrose (b 1814 m Martha Scartifield), James (b 1820).

[7] Steevens
[8] ?

[9] Prior
[10] ?

[15] Henry BRIDGER
[16] m (Elsted Sx 11.12.1793) Elizabeth PIPER
other children Anne b ~1795

[17] John TAYLOR
[18] m Empshott 1785 Hannah MEGGS b 1766
Other children John b 1785, Hannah b 1787, William 1789, Eli b 1792, Thomas b 1805

[27] Edward FREEMANTLE (1749-?)
[28] m (?) Frances PIPER (?)

[29] RATTEW
[30] ?

[31] NEW
[32] ?

[33] BRIGGS
[34] ?

[53] Bartholemew LYSTER b 1735
[54] m (26.5.1761 Maltby) Elizabeth HUTCHINSON
Other children Joseph b 1763, Anne b 1766, Mary b 1768, William b 1771

[55] PARNEL
[56] ?

[57] John or Septimus CAWTHORNE (1784-?)
[58] m (?) Mary?

[59] THOMPSON
[60] ?

[61] Joseph MOSMAN (1768-?)
[62] m (?) Martha MAXFIELD (1776-?)

[63] John FILLINGHAM (1753-?)
[64] m (?) Ann MANIFOLD (1759-?)

GT-GT-GT-GT-GT GRANDPARENTS

[1] James HAWKHAM?
[2] m Mary? (his will of 1812 names list of children believed to be Richard Halcombe's siblings)

[3] Isaac DEAN
[4] m (Hawkley Hants pre 1771) Mary?

[5] James ARCHER
[6] m Hannah STURT?

[7] Thomas HEATHER
[8] m Elizabeth?

[9] Abel ALLEN (father Richard m Ann INGRAM)
[10] m Jane?

[11] Benjamin BENNET (father John or Thomas? m Margaret TERRY?)
[12] m Sarah LOWTON (father Valentine?)

[33] TAYLOR
[34] ?

[35] John MEGGS
[36] m Empshott 15.9.1754 Awdry MARSHALL
Other children John b 1755, Francis c 1756, William c 1759, Awdry c 1761, Eli c 1763, all c Empshott)

[53] Robert FREEMANTLE
[54] m Elizabeth?

[113] Robert CAWTHORNE?
[114]

Sampson MOSMAN (father Sampson, grandfather Thomas?) m Tabitha?
John MAXFIELD m Mary WOOFINDON?
Samuel FILLINGHAM m Phoebe?
John MANIFOLD m ?
Looking for more...

DOCUMENTS
If you would like further details of anything, please contact me.
I know some of these documents are available elsewhere (for sale or otherwise) but I am happy to look up names, dates or places by email to save you spending money.


Check out my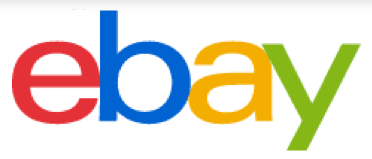 where there are often family history-related items available at minimal cost
including parish register and other transcripts, documents, maps and books

THERE ARE THREE CATEGORIES OF LOOK-UPS I CAN DO FOR YOU - [1] EVENTS [2] PLACES [3] PEOPLE
Links open a new window.

[1] EVENTS

MARITIME - thousands of naval and related terms from The Sailor's Word Book
MARITIME - interesting site of Julian Stockwin - wide range of topics covered
MARITIME - Mariners (Rootsweb) - great site with knowledgeable, helpful people
ROYAL NAVY - general - Naval Review (downloadable past issues, 1913-1997 - beware - large files)
ROYAL NAVY - good site - Naval-History.net
World War 1 - ROYAL NAVY - BATTLE OF JUTLAND (1916) - order of battle, reports, the role of torpedo boat destroyers
World War 1 - MANCHESTER REGIMENT - Pals Battalions (particularly 19th), World War 1
MANCHESTER REGIMENT - good website and forum on the regiment
World War 2 - ROYAL NAVY - Coastal Forces (MTBs, MGBs, MLs) - boats and people
World War 2 - ROYAL NAVY - Trawlers (Harry Tate's Navy) - boats and people
World War 2 - ROYAL NAVY - WRNS ('Wrens' - Women's Royal Naval Service) 1939-45

[2] PLACES

ANGMERING - parish registers*
CHICHESTER - fire marks
CHICHESTER - history of Rumboldswhyke
GRAFFHAM - parish registers*
WESTHAMPNETT - parish registers of St Peter's (I have the microfiches)
WEST TARRING - parish registers*
* Please check that parish registers are not online before requesting a look-up.

ALSO
Old farm buildings, crafts, tools and fire marks
Early Ordnance Survey maps of 19th century (parts of Sussex & Hampshire) and other maps

[3] PEOPLE

ANY NAME - Holkham/Holcombe Index contains hundreds of names related by marriage to Holkham/Holcombe
Go to THE HOLCOMBE (BRITISH ISLES) INDEX (downloadable pdf file)
HOLCOMB (USA) Genealogy - Jesse Seaver, 1925 - look-up
HOLKHAM - Excel spreadsheet of my ancestry - look-up or copy of file by email
WILLS - texts of wills (see my ancestry above)
ORIGIN

Where did the Holkham/Holcombe name come from?

I can do no better than print below an article on this subject I wrote for the Sussex Family Historian magazine.
Other than that, a list of geographical places connected with the name in all its variations can be found in THE HOLCOMBE (BRITISH ISLES) INDEX (downloadable pdf file).

Simon the Bowman – A History Mystery
I have a mystery. It concerns the Battle of Hastings, perhaps. But let me start at the beginning.
When I started out trying to trace my ancestors in 1980, way back in the dark ages before the internet and even before personal computers, I soon realised I had, for my family name at least, a problem. My father Richard had the name Holkham, as did his father Ernest, grandfather Frederick and great-grandfather, also Frederick. When the elder Frederick's father George died, he was Holkham, too. Going back further, it starts to go awry.
George Holkham died in 1883 at Aldwick. He made a will in 1873, an Admission at a Court Baron in 1851, and was mentioned in a will of 1839, all in the name of Holkham. In an 1822 will, however (the same year he married Mary Ann Archer), his father-in-law Matthew referred to him as Hockham, and Hockham is the name by which George and Mary were married. When their son Frederick was born in 1829, his name was recorded as Holkham, but when their son George was born in 1835, he was Hawckham.
At about the same time in the same area (all within a few miles of Chichester) there were also recorded the names Holckham, Haulkham, Holcomb and Halckham. Clearly, few or none of them knew how to spell their name (why would they need to? - most of them were in the building trade) and the parish clerk wrote down what he thought it should be. Clearly this happens in many families, even if your name is Smith. When, in the last week, I have been addressed as Holman, Holkman and Holkum, it's not surprising that confusion over names was rife 200 years ago.
The previous generation was just as confusing, and it is still not clear, (with the variations Halcombe, Hacom, Hawkham and Hawkomb to choose from) where George's father Richard was born, or who Richard's father was. Those of us who are researching Richard do not have definitive proof, but it is possible that his father was James Hawkham, a shepherd of Westhampnett, who mysteriously left in an 1812 will what was then a significant amount of money (£10 each) to five of his children: James, William, Mary, Thomas and Richard, and the balance to his oldest, John. There is no record of baptisms for any of these children which makes finding proof difficult, but they have been assumed to be James's by the dates of their deaths (except Richard, annoyingly) and their ages at the time of death. James Hawkham was possibly the one born in Portslade in 1826, because Richard (and/or his wife Hannah Deane) had relatives in the Brighton area.
I soon had to assume, then, that my name as it is spelled now is an anomaly. I have corresponded with numerous possible but distant cousins, most descended from Richard, only one of whom spells his name as I do. The name has a sound, but not a spelling. If you pronounce the name Hawkham (say it out loud quickly), you could spell it fifty different ways, including with an L sound in the middle.
By the time I had spent a few years on these searches I had collected so much information about the variations in the name that I decided to start a one-name study (not registered with the Guild of One-Name Studies, though, because their demands are too high). Oh dear. I now like to refer to it as a 50-name study. The more I researched, the more related variations I found, occasionally even without the initial H, and the bigger the files grew. Fortunately by this time I was computer-literate thanks to my job and was able to spend time creating a database. To date this database contains well over 6,000 references to the many variations of the name from 1066 to the present day. Most are records from England, but some overseas as well.
And 1066 is where the mystery comes in. No, I do not even fantasise about tracing my ancestry back that far, but part of my reason for the one-name study was to try to find out where the name came from and, in particular, when. The place name Holcombe is probably Saxon and occurs in several counties, most notably Devon. So I have always been on the lookout for the earliest instance of the name. That's where Simon de Holcombe comes in.
According to several sources, Simon (or Symon) de Holcombe was a Saxon bowman at the Battle of Hastings. Apparently Simon occupied Farringdon Manor in Devon before the Conquest, and when William of Normandy took Exeter in 1067 (according to Wikipedia) or 1074 (according to some other sources) he dispossessed Simon, who relocated to the village of Branscombe where he built a house called Hole in 1075. The legend goes on to say that his family lived there for many generations, one descendant possibly being the Thomas Holcomb(e) who founded the dynasty in America in the 17th century and which is very widely spread today. One source suggests ("It is reported that...") a Holcombe soldier in the Battle of Hastings bore the Standard of Britiric Aldorman (I guess this should be Ealdorman), of Devon. This source is a book published in the USA in 1925 by Jesse Seaver, but the author merely states: "Records in the College of Arms, in London and elsewhere indicate...". I need sources. I can't help it - it's the way I work.
There are other references in similar vein, but few quote any verifiable source, and it will take me months if not years to follow them all up. Many will not reply, of course. It is so unfortunate that many 'researchers', who often have merely copied the information from another source, jealously guard what they know while true researchers are only too happy to share freely the results of their painstaking searches. But don't start me off on that!
I have difficulty with the Saxon bowman legend. Firstly, it's a little strange that William (if any of this is true) should bear a grudge against a soldier (even a senior one) in Harold's army when he had beaten them at Hastings. In addition, if Simon had been that high-profile, and had featured in the Exeter rebellion against William, he would be known to historians, notwithstanding the fact that William is reputed to have pardoned the rebels on the condition they built him a castle, which they did. Secondly, if Simon was a significant 'player' at Hastings, then one of the accounts of the battle ought to mention him. If it does, I have failed to find it. I have also failed to find any reference to anyone called Britiric - so far. There are other difficulties with the story (for example, there is the assertion that Harold hardly had any archers), but I don't need to go into them here.
All my doubts could be laid to rest, of course, if the source of the story could be found. Dogged amateur genealogical detective that I am (yes, and pedantic when it comes to sources), I determined to track it down - after all, this is the earliest recorded Holcombe and Simon may be the ancestor of most of the Holcombes (and variant spellings) alive today. There is also the possibility that if Simon were a 'significant' Saxon then his own ancestry might be traceable further back, to the delight of many researchers.
High hopes, then. I investigated all the sources I could, and eventually they all led back to an article published in the Exeter Express and Echo on 11 November 1981. I got hold of a copy from the West Country Studies Library and sure enough there was all the information that I had seen repeated subsequently and taken as fact. However, there was no author to the article, and no original source for the information. The paper cannot help, but the provider of the information in the article appeared to have been a Major Hibbert who was living at Hole House at the time. I have yet to trace Major Hibbert, or a relative, but I am still trying. However, I suspect his information will trace back to Seaver.
While doing all this, I extended my search in a different direction. I found some information on the website of the Farringdon (Devon) History Society which said, to confuse matters, that Simon was a (chief) bowman of William the Conqueror. But if this was so, would he have been dispossessed? It would be more likely for him to receive honours or grants of land, as many did. I wrote to the Society, had an interested acknowledgement, and am waiting for a response. I am hoping they have more details on the information, which they say came from a retired churchman who had been researching Latin records and was generally accurate in his information.
Further searches revealed many other versions of the tale, or legend, presumably all emanating, perhaps more in hope than substance, from the same 'sources'. So that's it for now. In this game we have to be very patient, don't we? At least there probably was a Farringdon House, and there is a Hole House (now a holiday destination); whether there was a Simon (or Symon) de Holcombe, and who or what he was, we shall just have to wait and see. Some people are convinced Simon's family is connected to royalty, but have not provided any hard evidence for such a claim.

In the meantime, I am still stuck in the 18th century with little hope of progressing much further back. Unless anyone out there knows where Richard Halcombe, father of several children born in Angmering between 1792 and 1808, was born, and to whom.

I would like to thank the numerous people from many countries who over the years who have contributed selflessly to my research, and whose efforts will not go unremarked when I finally produce the book that I plan to write - one day!

If anyone would like a copy of my Holcombe (and variants) index it is on a Microsoft Excel database, size about 1mb. I can email it (free) or put it on CD at cost, plus postage and packing. All I ask is that recipients please DO NOT add to it, but let me have any new information they would like me to add, otherwise we will end up with umpteen different versions! The database also contains numerous references to places with the name, spelling variants, sources (of course!) and other information, and of course can be searched for marital connections with other surnames. There are also more details of my own ancestry and other Holkham/Holcombe information on this website.

ARTICLES


CAPTAIN A HOLKHAM
The sinking of the Mona's Queen at Dunkirk, 1940

Note: I have a (fairly poor) copy of the article below which contains photos of some of the crew - if you would like to see any of them, let me know.

From the IOM Weekly Times Saturday, June 8, 1940

Gallant Manxmen Lost with "Mona's Queen"

[Pictured: H Barwell, Chief Engineer; R C Kneale, Second Engineer; T E Neilson, Third Engineer; R C Callister, Assistant Engineer; M H Delaney, Assistant Engineer; G Kennaugh, Assistant Engineer; Roy Gallagher, Paymaster; R C Cannell, Carpenter.]

THE LOST SHIP

The Mona's Queen was the latest of the series of three graceful and well-appointed "white ships" which have spread the Island's fame all over the British Isles. She was second in size only to the Lady of Mann, which came on the service four years earlier. Most Manx people remember her arrival in Douglas on June 27th, 1934, after she had been completed in the great ship-building yard of Cammell Lairds, Birkenhead. She had been launched on April 12th of that year by Mrs Waddington, wife of Mr J B Waddington, of Lancaster, one of the Steam Packet Company's directors.

She was 348 feet long and 48 feet broad, and displaced 2,756 tons, having a carrying capacity of about 2,500. With three water-tube boilers and two sets of Parsons geared turbines, she developed a speed of 22 knots. Her interior was worthy of her appearance outwardly; she was most handsomely furnished. Among her four decks was one screened by glass for a considerable part of the ship's length, allowing passengers to promenade in perfect shelter.

Her first commander was Capt. J J Comish (Cornish?), who subsequently became commodore of the Steam Packet Company's fleet. Her first Chief Engineer, Mr R C Moore, is now the company's superintendant engineer.

MONA'S QUEEN CAPTAIN

Captain A Holkham [pictured] joined the Steam Packet Company's service in 1920, as second officer on the Mona's Isle. He became a captain in 1930, and last season was in command of the King Orry. Up to date, he has had charge of every steamer in the company's fleet except the Manx Maid, which constitutes a very remarkable experience. He is a native of Southampton and has followed the sea all his life. He served throughout the last war in the Royal Naval Volunteer Reserve and part of the time was lieutenant on a destroyer.

It was Captain Holkham who rescued the great flier Alex Henshaw when his plane came down in the Irish Sea while competing in the King's Cup air race on September 6th, 1935. The captain was in command of the Ramsey Town. Mr Henshaw presented him with a handsome barometer bearing an inscription which acknowledged that his skill and seamanship had probably saved the airman's life.

THE MISSING 24

The information obtained by the Steam Packet Company indicates that 28 of the crew are saved, and 24 missing and presumably lost. Those missing are:-
H Barwell (chief engineer), Queen's Promenade, Douglas (married)
R C Kneale (second engineer), 34 Valley Drive, Barrow-in-Furness (married)
T E Neilson (third engineer), 73 Undergreens Road, Hawcoat, Barrow (married)
G Kennaugh (assistant engineer), 6 Woodbourne Square, Douglas (single)
R C Callister (assistant engineer), 17 Queen's Road, Onchan (married)
M H Delaney (assistant engineer), 3 Mona Street, Douglas (married)
T Mitchell (donkeyman), Sailors' Home, Southampton (single)
C Hindle (greaser), 6 Wellington Square, Douglas (married)
R Radcliffe (greaser), Agneash, Laxey (single)
T Gurry (fireman), 28 St Mary's Place, Southampton (married)
A T Parsons (fireman), 146 The Drove, Coxford, Southampton (married)
D J Looney (fireman), Glen Road, Laxey (married)
W E Crellin (fireman), Gordon Cot, Port Erin (single)
A L Lawton (fireman), 112 Castle Mona Avenue, Douglas (single)
R C Cannell (carpenter), Woodville, Western Avenue, Douglas (married)
J R Gallagher (paymaster), Glen Roy, Duke's Road, Douglas (married)
R Underhill (seaman), 46 Maughold Street, Ramsey (married)
W Cromwell (seaman), Riveredge, Spring Valley, Braddan (married)
O Radcliffe (seaman), Cregneash, Port St Mary (married)
T Duggan, senr. (lamptrimmer), 4 James Street, Douglas (married)
P Kelly (seaman), Bay View Road, Port St Mary (married)
A Mills (steward), 36 Fincham Road, Liverpool (married)
A Murray (steward), 64 Strand Street, Douglas (married)
J Lyons (steward), 4 Glamis Road, Liverpool (married)

THE SURVIVORS

The survivors are:-
Captain A Holkham, Devonshire Road, Douglas
R Clucas (1st officer), 5 Primrose Avenue, Douglas
E M Cregeen (2nd officer), Howe, Port St Mary
P Studholme (3rd officer), The Point, Port St Mary
A E A Ambler (wireless operator), Notts (injured)
L Knowles (3rd engineer), 15 Earl Terrace, Douglas
E Watterson (seaman), Athol Park, Port Erin
F Watterson (seaman), 6 Droghadfayle Road, Port Erin
T Nuttall (seaman), 29 Chester Street, Douglas
E Kelly (seaman), 14 Charles Street, Peel
T H Crebbin (seaman), Howe, Port St Mary
F Crebbin (seaman), Howe, Port St Mary
J Hall (seaman), Gordon, near Peel
T Costain (seaman), Howe, Port St Mary
W Quayle (fireman), Main Road, Colby
T Gordon (fireman), Cliff View, Laxey
J Joughin (fireman), 20 South Quay, Douglas
J Peel (fireman), 45 Sutherland Street, Barrow-in-Furness
R A Bridson (fireman), 21 Hillside Avenue, Douglas
J H Gale (fireman), 41 Hildesley Road, Douglas
A Moran (chief steward), 10 Brookfield Road, West Kirby, Cheshire
A Hawley (2nd Steward), Cadran Cottage, Ballan*d Road, Onchan
H Craine (cook), Napier, Glen Road, Laxey
G Brown (steward), 13 Duke's Road, Douglas
* W Quane (steward), Niarbyl Road, Dalby
S Quirk (steward), 7 Cypres Grove, Pulrose
F J Tollurton (galleyboy), 477 East Prescot Road, Liverpool
G Gregson (steward), 41 Talton Road, Liverpool
H J Crebbin (seaman) Cregneish

THE SINKING OF THE KING ORRY

The day following the sinking of the Mona's Queen came news on May 30th of the loss of the King Orry at Dunkirk, an armed patrol ship or boarding ship. The King Orry was taken over by the Admiralty and the services of only six of her crew - the chiefs of the engineering staff and the donkeyman - were retained. All were saved. Their names are:- Engineer Lieut. Stanley Cowley [pictured], Selbourne Drive, Douglas; 1st (?) Lieut. Laurie *****, Buck's Road, Douglas; G Hughes, The Manor, Belmont (?) Terrace, Douglas (engineer), and R Scarff, King Orry Stores, Laxey (engineer); J Campbell (donkeyman), Barrow, a regular hand on the King Orry and Arthur Corlett (greaser), whose family have resided in Douglas and Liverpool.

The King Orry enjoyed the honour of being the sole representative of the British mercantile fleet present at the surrender of the German Fleet in Scapa Flow at the conclusion of the Great War. She had been in Government service throughout the war, principally as an armed boarding vessel and contraband interceptor. She captured several prizes, including one carrying 10,000 tons of wheat destined for Germany, and a valuable cargo of iron ore. During the Battle of Jutland she and the cruiser Donegal (?) were appointed to cruise off the Norwegian coast to intercept any of the German fleet which might break through. For some time, because of her speed and manoeuvrability, she was employed as a "repeating ship", transmitting signals from the flagship to the ships of the squadron who were steaming astern.

Her chief engineer during her war service was the late Engineer-Lieutenant John J Keig, son of the late Commodore Thomas Keig.

Built in 1913 at Cammell Laird's - the last ship acquired by the Steam Packet Company before the last was - she was the first vessel sailing from Liverpool to be fitted with geared turbines. She was 313 feet long, with a breadth of 43 feet, and her gross tonnage was 1,877. Her speed was 20 knots, and her carrying capacity about 1,600.

The Mona's Isle

The Admiralty announced in their first communique; that the Mona's Isle had been lost, and this was subsequently corrected. Amongst the crew of this boat, which is a naval patrol boat, and as such appears in the Navy List, are four Manxmen - Mr Harry Kelly, chief engineer, of Castletown Road, Douglas, Mr *********, the second engineer, now of Southport; Mr Arthur Corkill, of Crosby, third engineer, and Mr Killip, chief steward. Mr Killip was shipwrecked once before, when the Douglas was lost, when he and the "Times" Editor were aboard and were about to cast themselves into the sea with a raft, when they were rescued by a passing tug-boat.

[Also pictured: (caption) One of the White Ships the Island was so proud of - the Mona's Queen - sunk by the Germans in the great evacuation work of the BEF from Dunkirk.]